Keith Urban Admits a Love of the NFL, But Loyalty to One Special Team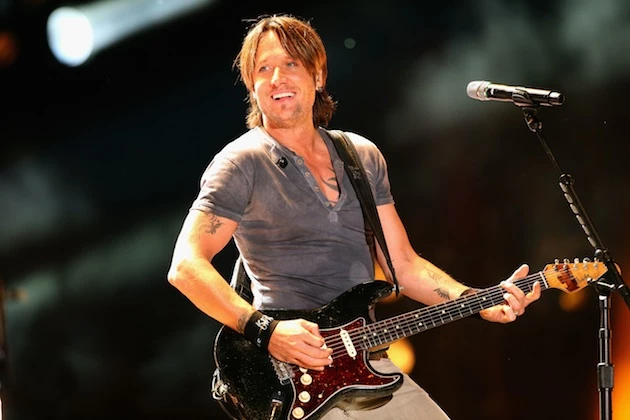 Keith Urban helped kick off the NFL's 94th season on yesterday, leading into the season opener between the Baltimore Ravens and the Denver Broncos. But the New Zealand-born singer reveals that he's actually deeply loyal to one special team — one who won't be playing tonight.
So, who does the country star really root for? The Tennessee Titans, of course. Urban and his wife, A-list actress Nicole Kidman, love the team that plays in their own backyard, figuratively speaking.
"We didn't have an NFL team when I moved here to Nashville. It was 21 years ago? But since then the emergence of the Titans has made me a Titans supporter," Urban tells ABC News Radio. "Nic and I go to a few games a season here in Nashville."
In fact, Urban loves the sport as a whole. "Yeah, I mean, I've fallen in love with American football over the years," he continues. "It's a great game particularly to go and be a part of."
He'll be a bigpart of it when he performs at the 2013 NFL kickoff show by playing on a floating stage in Baltimore's famed Inner Harbor. And although his team isn't actually playing in the kickoff, the 'Little Bit of Everything' singer is still excited about his involvement.
"I'm really grateful that we get to be a part of the kickoff for the NFL season," Urban shares. "We've certainly done a lot of shows now with the NFL. We did a party for the Super Bowl, and of course we did the half-time show for the Thanksgiving game down in Dallas, which was a lot of fun, and we did a kickoff in New York a couple of years back too with Usher and Natasha Beningfield, so I'm grateful we get to go back and be a part of it in Baltimore."
Source:
Keith Urban Admits a Love of the NFL, But Loyalty to One Special Team