12 Days Of Christmas Music, Day 10: Kellie Pickler is Wanting A Little Santa Magic [VIDEO]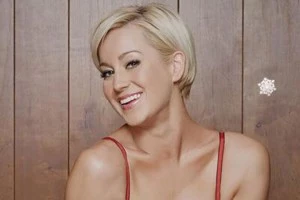 When I first started my 12 days Of Christmas Music, Ken Hayes asked me if I'd play Kellie Pickler.  He then asked every single day why I hadn't picked Pickler yet.  Finally, on Friday, he told me if she wasn't on our website by Monday morning he'd show up for work Monday dressed just like her in this video.
Needless to say, I will do anything to avoid that.  So, here is the very spunky Kellie Pickler singing the very cute classic 'Santa Baby', and Ken can keep his red dress and gloves on the hanger.  Well, until Christmas, of course, I do respect his traditions.
Subscribe to B105 on